White lace, linen and cotton combined with caramel suede and reclaimed vintage muumuu fabrics were used with sailor details, grommets and leather straps. Most of the collection was designed for my etsy shop, so a lot of the items on the models are available as custom orders through beigebeigebeige.etsy.com, which means that there are none of those... *I love this dress, but they are sold out in my size* moments. And everyone deserves a little custom couture in their life, even if it's just a beach coverup.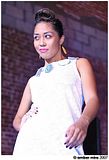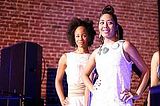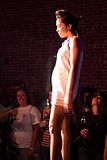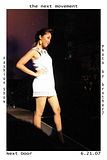 Much thanks to Jake at
genuinehi.com
, my amazing & sweet models, the photographers; Ed aka
brother7
,
Honolulund
,
Dryfck
and
Amber Mira
; and I can't forget all the amazing MAC makeup wizards & hair artists from JPS Dressers who totally took the whole shebang to another level! I've got a few more upcoming events and exciting happenings in the works right now too!